Here's a great piece of advertising for the Pace's Races. It's on very heavy, gloss paper and has a one cent stamp, cancelled in Chicago. The first three individual scans on this page show the front or outside of the mailer. They're actually connected, the scans are seperated along the folds. Read on for some incredible "salesmanship".......
There is a button to click on at the bottom of this page that will take you to a large scan of the entire inside of the mailer.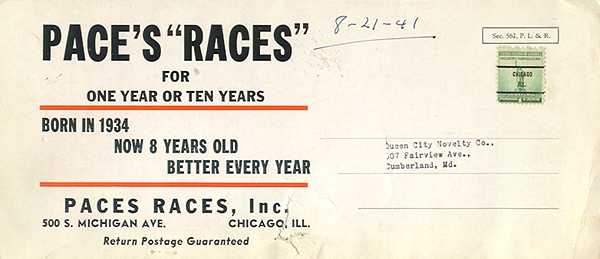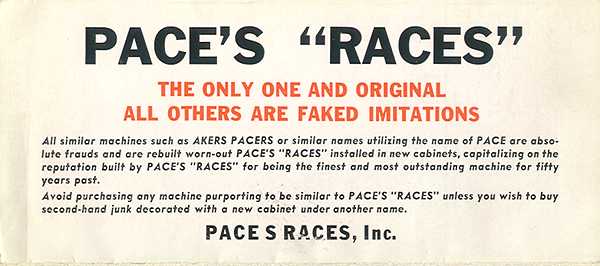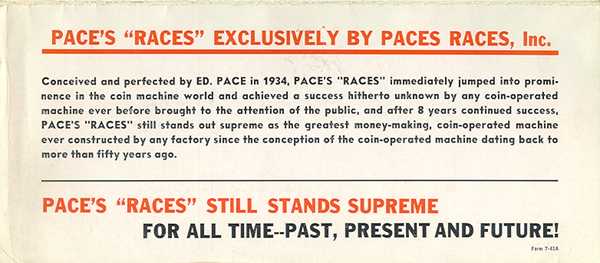 On the inside of the brochure...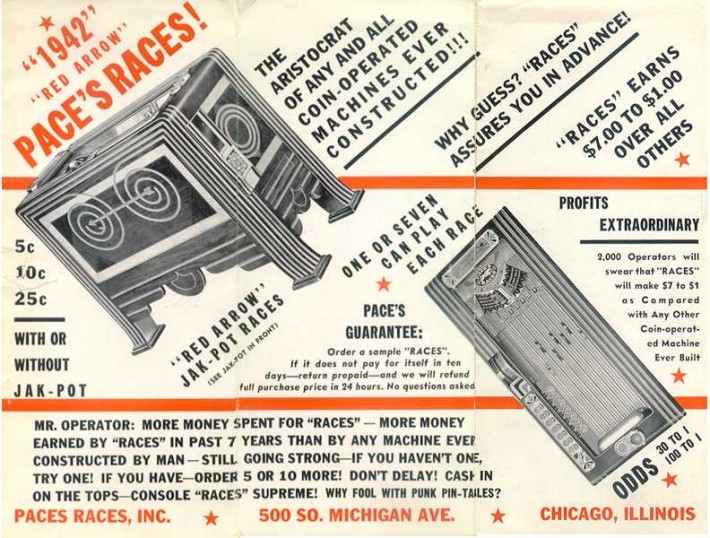 Courtesy Larry DeBaugh