If you enjoy collecting or restoring great mechanical gambling machines, this is the place.
Join our Email List
If you would like to receive a periodic email about our most recent finds available for sale, along with maintenance and repair tips, email us at the address below with Add Me as the subject and we'll put you on our private notification list. Include a note about any specific machines, or parts, you may be trying to find or need assistance with. We don't share or sell email information.
Antique Gambling and Slot Machines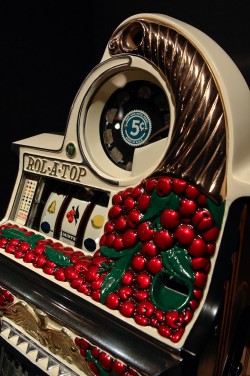 We sell original, vintage slot machines. From rare early uprights to the well known 3 reel machines, we repair, restore, refinish, buy, sell and trade coin operated machines.
They all leave with the correct parts from our extensive original parts inventory, fully and correctly functioning and ready to be played. We ship nationally and internationally.
View vintage ads, as well as scans of original patents and photos in the Literature section. We offer scans of literature from the largest literature collection in the country. If you need information on a specifc machine please let us know. You can find a variety of machines posted in the Gallery, from our collection and restorations which are not for sale..
Restoration and Repair
Restoration of mechanical gambling devices and slot machines from all manufacturers. Cosmetic and mechanical restoration. Service on Watling, Jennings, Mills , Caille, Superior, and others.
Detailing/Cleaning
Non-destructive cleaning of original finishes as well as cleaning and reworking of mechanical parts and mechanisms.
Parts
We do have an extensive inventory of original parts available. Send an email explaining what you need.
Try this number for parts, 410 336 1728.
Where?
Located in Maryland midway between Philadelphia, PA and Washington, DC, we accept visitors by appointment. Machines in need of repair or restoration can be dropped off in person or shipped with our assistance through our discounted rates.
So enjoy looking around. The site is in the process of being expanded , with more addtions in the Literature section.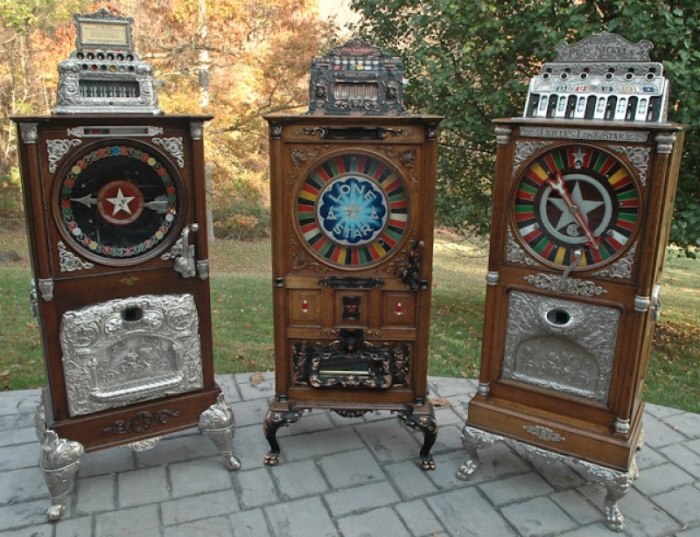 All images and copy on this sight are copyright Timeless Treasures and not to be used without permisson.